Grow Your Business With
Landing Pages 
Design
Overall client rating is 4.7 out of 5.0 for Grow Up Next  by the clients
Certified Developers | Fastest Turnaround
We design the landing pages that your user would never leave the website.
Landing Page Design
Web | Mobile App Development | Seo
Our Services
We are Top Leading Website and Mobile Application Development India working around the globe to provide our top class service for Startups, Medium and Large Scale Enterprises.
Custom Web Development
Its a process of learning and understanding your business to build an online presence by applying strategy, user experience and design.
WordPress Development
WordPress Development by Professional WP Experts. Complete development and WP Support available. WP Theme, WP Plugins, WP Layout, WP WP SEO.
Web App Development
Programming or Developing of application on a remote server for a user to access data and information.
Mobile App Development
We provide both Native and Hybrid Mobile Application Development on Android and iOS.
Seo & Digital Marketing
SEO, PPC, ASO are performed by our Digital Marketing experts to help your ideas grow online.
UI / UX Logo Designing
Our Designing team makes sure that your brand logo and UI UX of Web / Mobile App is of high quality and User friendly.
Importance of
 

Landing Page
for future
Landing pages design is important for any business that invests in SEO and PPC for digital marketing requires specific to the ad links they publish. Directing users to your homepage through ad links has a very low rate of visitor converts. Whereas, if users are redirected to a page specific to what the ad links promptly then the probability of turning those visitors into solid leads increases by multiple folds.
Get Started with new trend
Landing
Page Design

Services
Don't Compromise With Your Landing Page
Grow Up Next know the importance of conversions for your business. Our designers design such a landing page which would ensure that your customers click the call to action button through the perfect landing page. Your customers would get captivated by your excellent landing page. We understand your business requirements; thus we deliver tailored and highly converting Landing Page Design Services for you.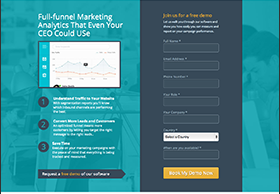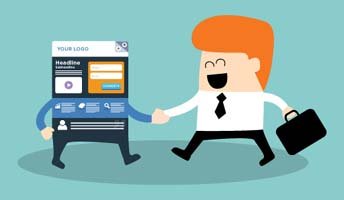 Importance of Website Landing Page
Optimized landing pages play a substantial role in generating leads for your business, selling the products online, etc., the ultimate goal is to attain the higher conversion rates. A landing page should reflect exciting offers and deals since it caters your entire audience who come through the third party links, ads or social media. Your landing pages should be in synchronization with the social media posts, advertisements, email marketing and some other avenues.
Relevant, Engaging Visuals
mazing design requires striking images. No matter how technical your offer (see the Panoply example below), you need something to break up the text. Your images should be engaging, relevant, and consistent with your brand. They should also encourage visitors' eyes to scan the landing page and settle on the CTA button. This typically means using the same color scheme and design elements from your general website. It can be a tough line to walk, though, because landing pages should look different from your overall website—they're generally simpler and don't include navigation, for example. Nonetheless, the branding and colors will often remain the same.
Any Query, feel Free to Contact
Discuss Your App Idea With Our Experts Now
We have Web & Mobile App Development Services for
Every Industry
Industries
We Cover
Manufacturing & Supply Chain
Banking, Finance & Insurance
We have clients across the globe who loves our professionalism and dedication.
We have clients across the globe who loves our professionalism and dedication.
200+
Web and App Development
Developed more than 275 websites and web apps
We have clients across the globe who loves our professionalism and dedication.
GrowUpNext is an IT Company located in Kanpur that specializes in Graphic Design, Website Design & Development, Mobile Application Design & Development, and Digital Marketing (SEO, SMO, and PPC, etc.). We have a professional designers & developers who work to produce high-quality work consistently for our clients based in different parts of the globe.
Feel Free to contact Us
Let's
Start
John
Mark
CEO | Music Buddy
Grow Up Next has been giving IT support and direction to our business. They are customer oriented and make a special effort to be useful whether it is critical thinking or growing new projects to help make our work more viable. They are professional Developers with every Solutions.
Phone:
India  +91-8318763120
US  +1-954-667-8581