Website Design & Development Company
Top Website Design and Development Company providing Digital Marketing Solutions.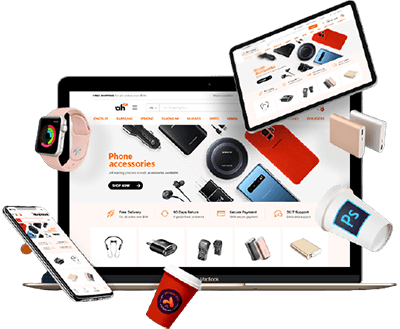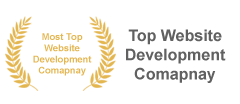 Web | Mobile App Development | Seo
Our Services
We are Top Leading Website and Mobile Application Development India working around the globe to provide our top class service for Startups, Medium and Large Scale Enterprises.
Its a process of learning and understanding your business to build an online presence by applying strategy, user experience and design.
WordPress Development by Professional WP Experts. Complete development and WP Support available. WP Theme, WP Plugins, WP Layout, WP WP SEO.
One of the Best Android App Development Company in Kanpur India. We offer both Native and Hybrid App Development by experts
iPhone App Development service by professionals. Languages used Swift and Objective C
SEO to rank your business on Top search engine results. Use of premium tools like ahref, Semrush, Moz, Google Planner, Google Analytics, Google Search Console.
Top Class Digital Marketing service by Google Certified experts. Contact us now and get maximum leads and sales growth on your business.
We have kept our workflow flexible, but that never deter us from our vision.
How We Work
Idea
Your Ideas, Goals and scope of business are the primary step for GrowUpNext to plan your project.
Strategy & Planning
Proper planning help us to make milestones for development, marketing and making further strategies.
Design
Design to build a perfect logo and UI which is user friendly so that visitor navigates without hassel
Execution
After all planning, strategy and design, we proceed ahead with the development execution part.
Technical Support & Maintenance Service
We offer multiple support services to our clients depending upon the type of project and its requirements.
Awards, Accolades, Recognition
GrowUpNext is a professional IT service company with offices in India, USA, and Australia. We are specialized in Website Development, Mobile App Development (Android / iOS), SEO, and Digital Marketing. We strongly support Startup's ideas and new startups to make their presence online.
We also run multiple programs to support startups. Any startup looking for a website or mobile app can connect with us and as an initiative, we will help them with their ideas and requirements. We offer them a high range of discounts to get a cheap website and mobile app at very low rates as compared to market.
We have clients across the globe who loves our professionalism and dedication.
We have clients across the globe who loves our professionalism and dedication.
200+
Web and App Development
Developed more than 275 websites and web apps
We have clients across the globe who loves our professionalism and dedication.
GrowUpNext is an IT Company located in Kanpur that specializes in Graphic Design, Website Design & Development, Mobile Application Design & website Development, and Digital Marketing (SEO, SMO, and PPC, etc.). We have a professional designers & developers who work to produce high-quality work consistently for our clients based in different parts of the globe.
GrowUpNext
Get Started For Free!
A simple approach that works.
We have Web & Mobile App Development Services for
Every Industry
Industries
We Cover
Manufacturing & Supply Chain
Banking, Finance & Insurance
Any Query, feel Free to Contact
Discuss Your App Idea With Our Experts Now